Bully Dog Performance Chips
Bully Dog company was established in 1998 by three brothers Daryl, Phillip and Michael Klassen. They had a great interest in increasing vehicle's performance that was sparked by their father Harold.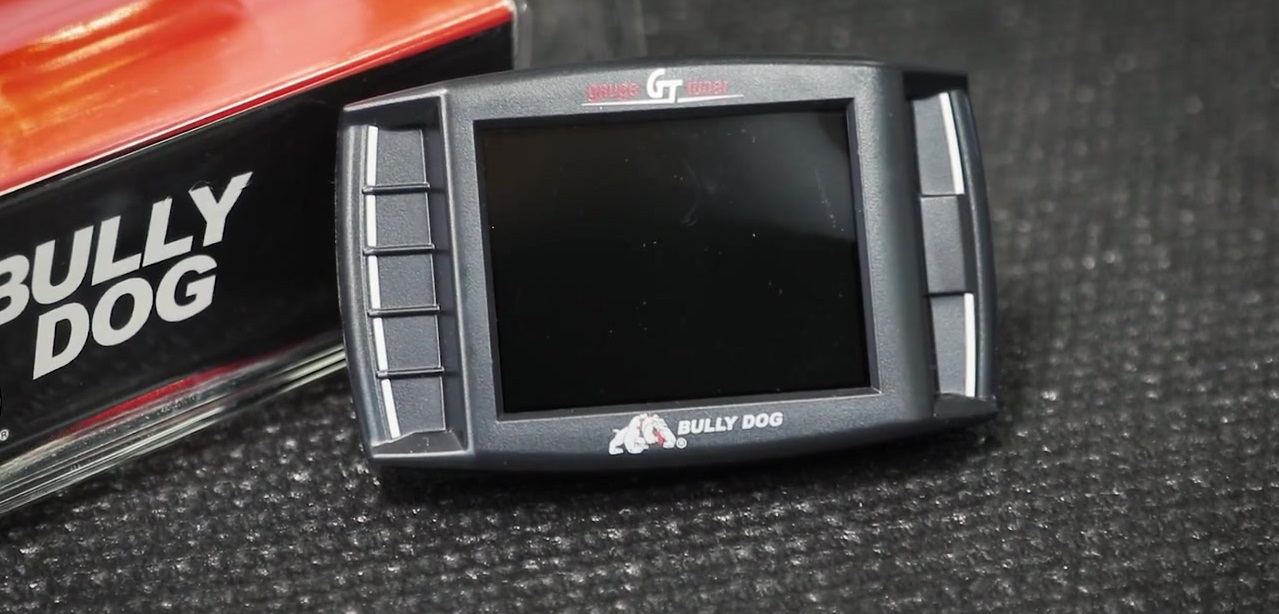 Brand's History
Several years before Bully Dog was found Harold Klassen experimented with his diesel farm tractor to increase its engine performance by injecting propane into the combustion chamber. And in 1998 Klassens developed and patented propane injection system. System increased diesel engine performance and was safe and effective at the same time. Firstly propane injection systems were sold on Klassens farm shop but as demand increased they moved the company to another location and officially founded Bully Dog.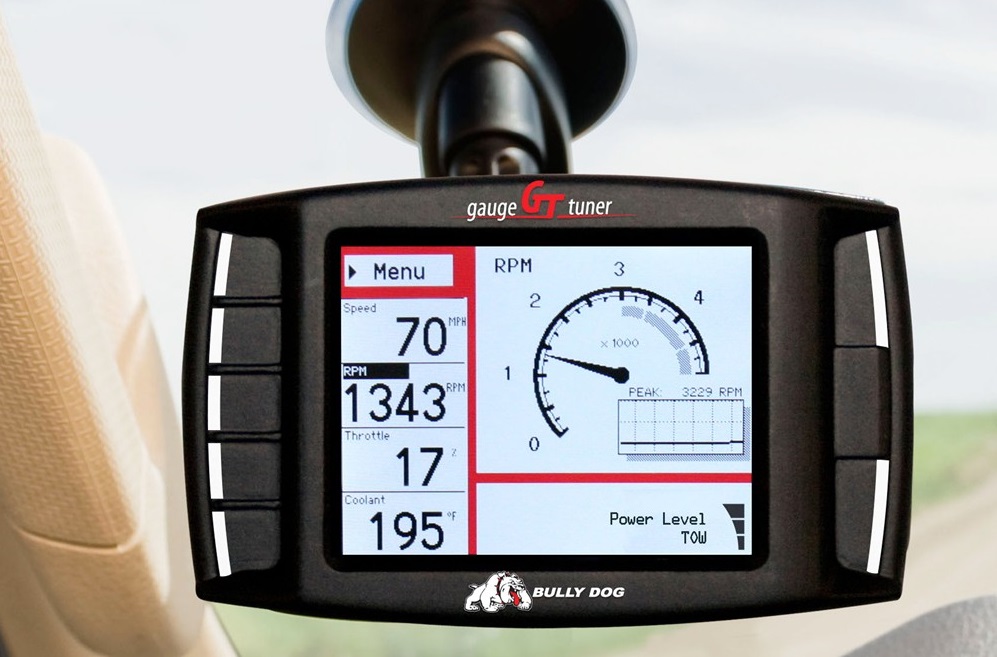 Bully Dog continued researches with the introduction of electronic engine's software and components. In complement to electronic components company began to produce intake and exhaust systems and now Bully Dog offer a complete performance package. Since 2005 company also manufactures products for petrol powered vehicles. Bully Dog merged with SCT in early 2014 to combine resources and technologies. At the same time both brands are still available on the market but with added benefits of the other brand.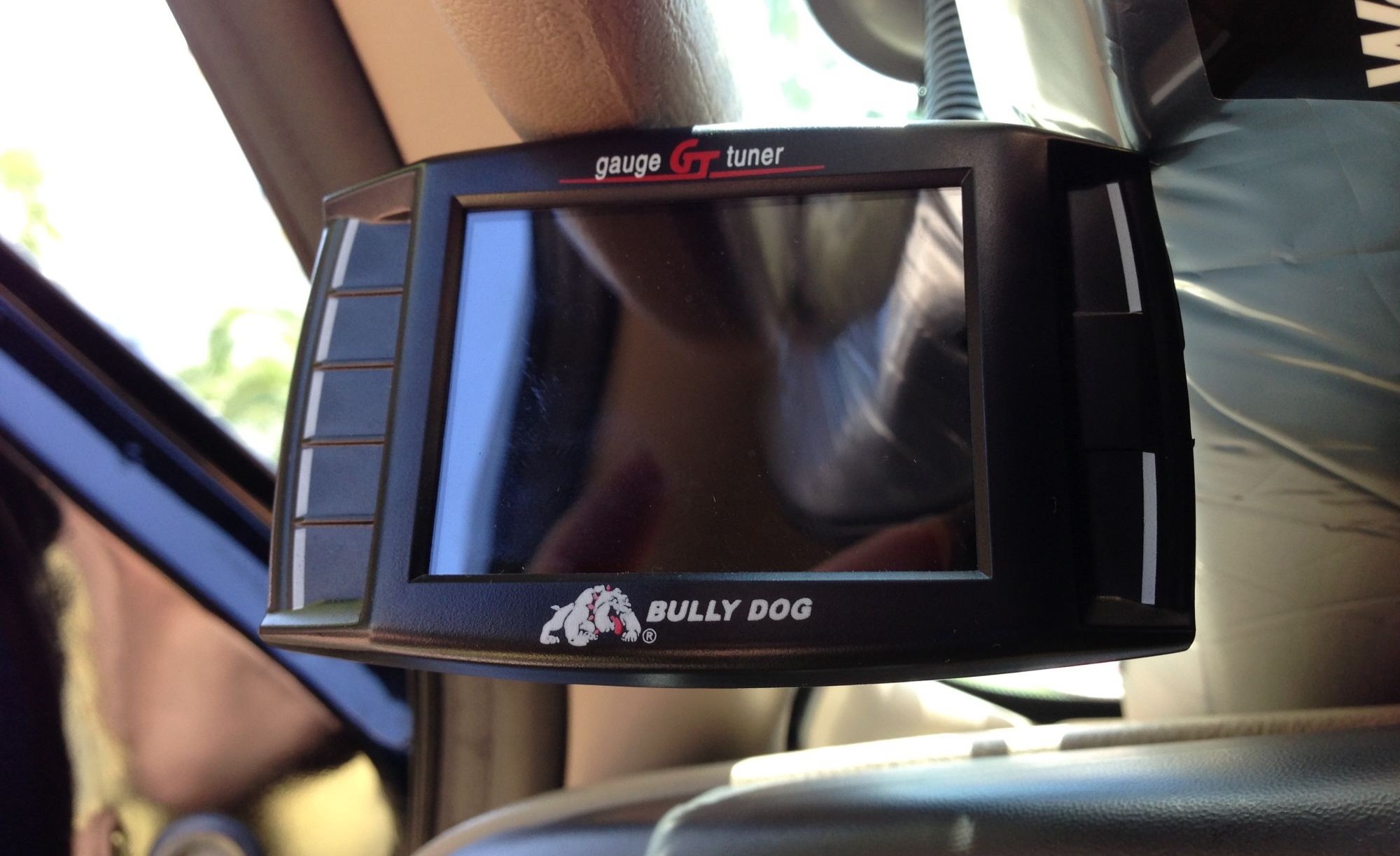 Bully Dog Performance Chips
Bully Dog's performance chips and programmers are made to be flexible and meet the needs of every driver from improved fuel efficiency on the highway to increased performance on the race track. Company's products may deliver your vehicle increased performance, improved fuel efficiency and better safety. A big assortment of products such as:
The WatchDog
Triple Dog Downloader
Triple Dog Gauge Tuner
Outlook Monitor
allows you to get product that will increase your vehicle's performance in the best way.
Each and every Bully Dog's product after manufacture goes through months of testing. Tests are performed in different weather and pressure conditions, various elevations and driving situations. That's why you can be sure that your Bully Dog product will work correctly and flawlessly in different situations from racing on the track to towing a heavy load on the highway.
SHOP FOR BULLY-DOG PERFORMANCE CHIPS
Other Brands