Performance Management Tool By Bully Dog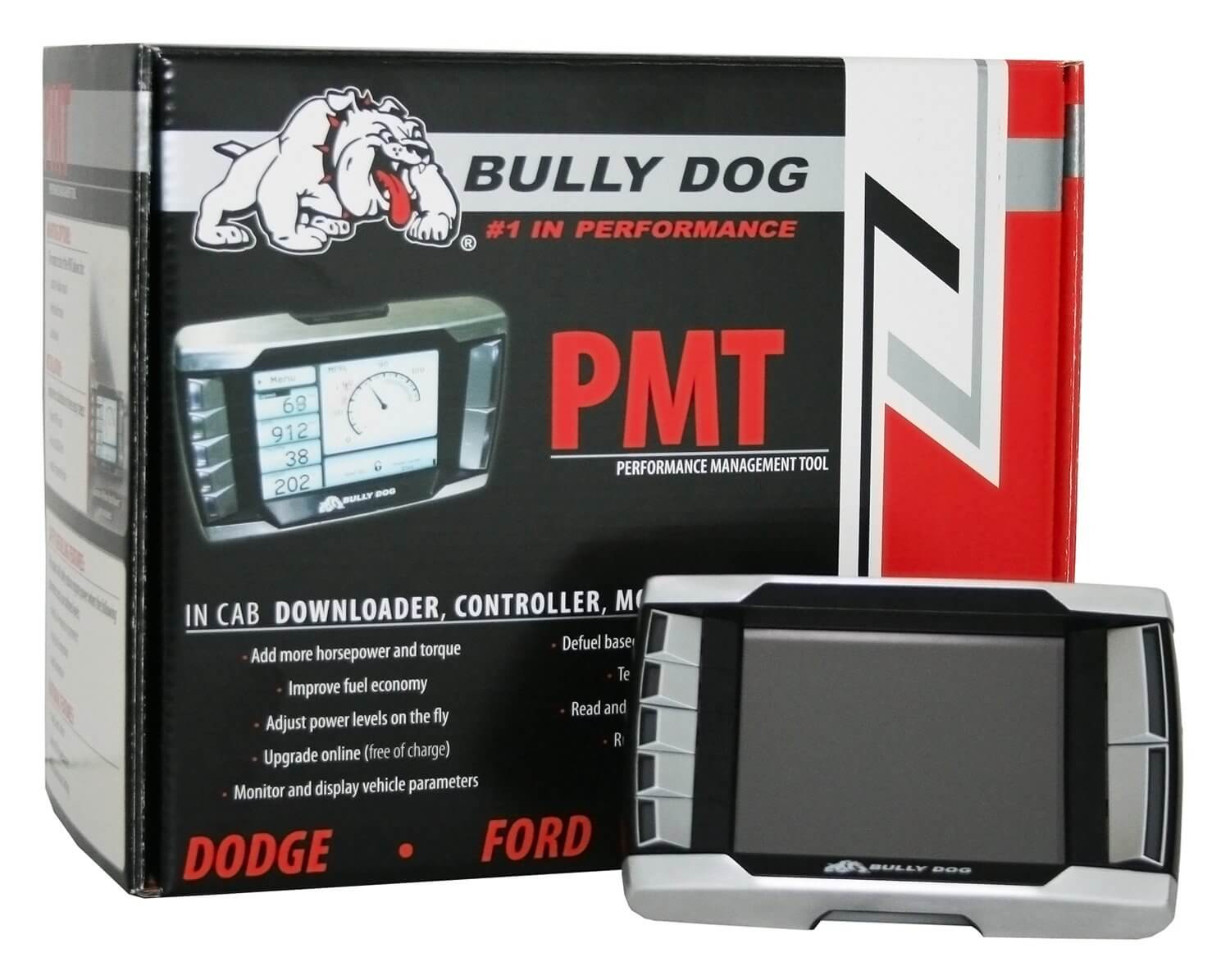 The Performance Management Tool or PMT is an adjustable on the fly downloader, controler, monitor & gauge packaged into one unit. It is the premier tuning/monitoring product for diesel pickups in the automotive aftermarket. It is packed full of useful features for anyone who wants to increase the utility of their diesel pickup. The number one feature provided by the PMT is power; horsepower and torque improvements can be as high as 140 rear wheel horsepower and 200 lbs ft of torque, depending on the vehicle application. The side benefit of all that power is that it will improve the efficiency of the engine, PMT users notice dramatic improvements in fuel economy.
With multiple on-the-fly horsepower settings (stock, tow, performance,extrme) the PMT will certainly fullfill your specific need for power. This power is totally functional for everday driving, towing, performance applications, and drag racing. This product is engineered to provide the most benefts and the greatest features of any combination of engine performance and monitoring enhancements in the automotive aftermarket. The PMT has built in safety features that help regulate vehicle temperatures. The safety defueling feature in the PMT will keep an eye on the vehicle exhaust temperature, oil temperature, tans temp, etc, and regulate the overall horsepower to keep the vehicle within safe temperature ranges. The temperature ranges used by the defueling feature are user set; the user can deactivate this feature.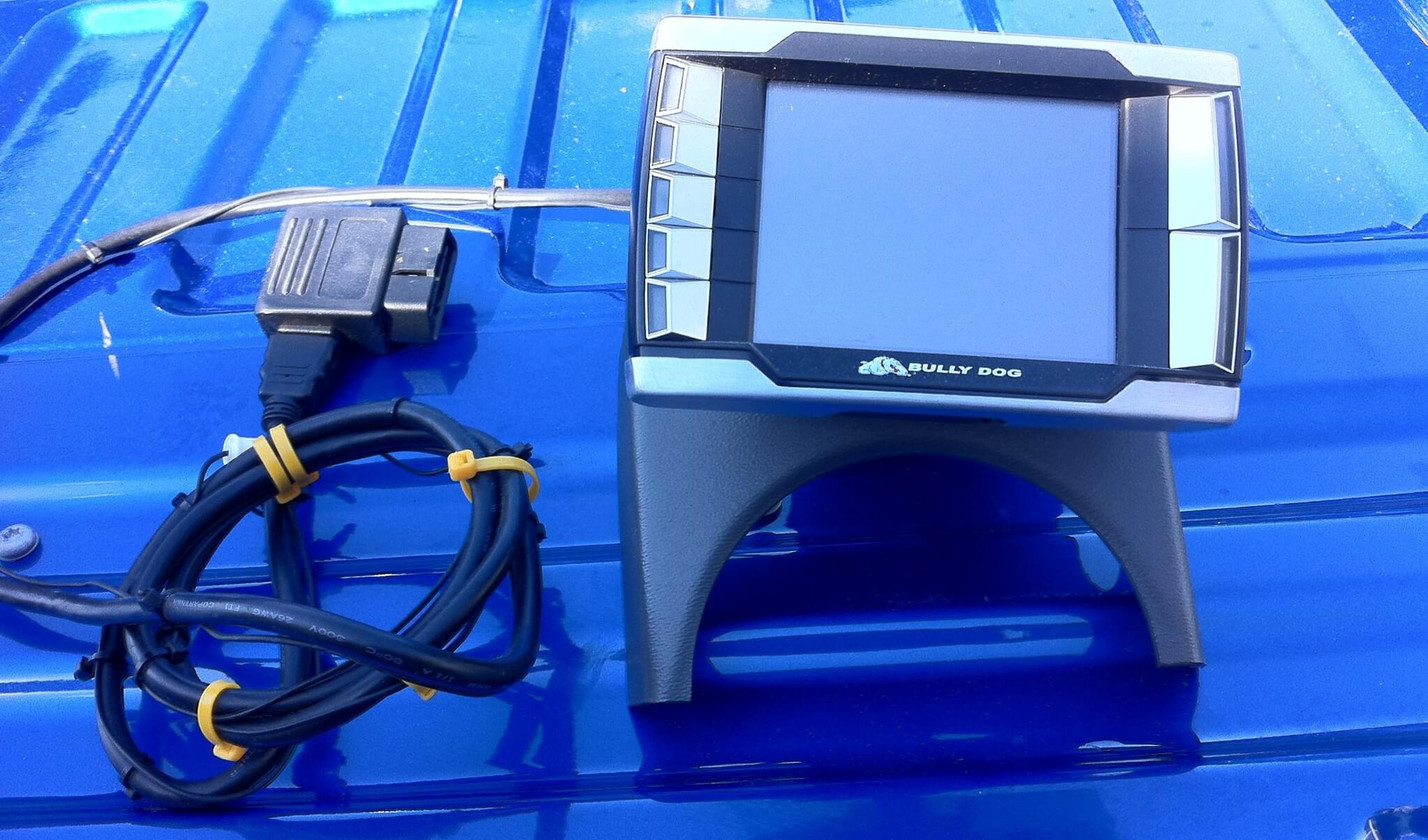 Features:
Add more horsepower and torque;
Improve fuel economy;
Safety Defueling;
On-the-fly power level adjustment;
Four different power levels available;
Easy installation (20-40 minutes);
Free internet updates and upgrades;
Monitor and display vehicle parameters (PIDs);
Pyrometer included to measure EGTs;
Full Color display with multiple color themes;
User set daytime and nightime driving modes;
Display current gear on vehicles with auto trans;
Vehicle specific tuning options;
Initiate DPF burnoff on `08 GM and Dodge diesel;
Defuel based on user set safety parameters;
Test Vehicle Performance;
Read and Erase Diagnostic Trouble Codes;