Flashpaq Performance Programmer By Superchips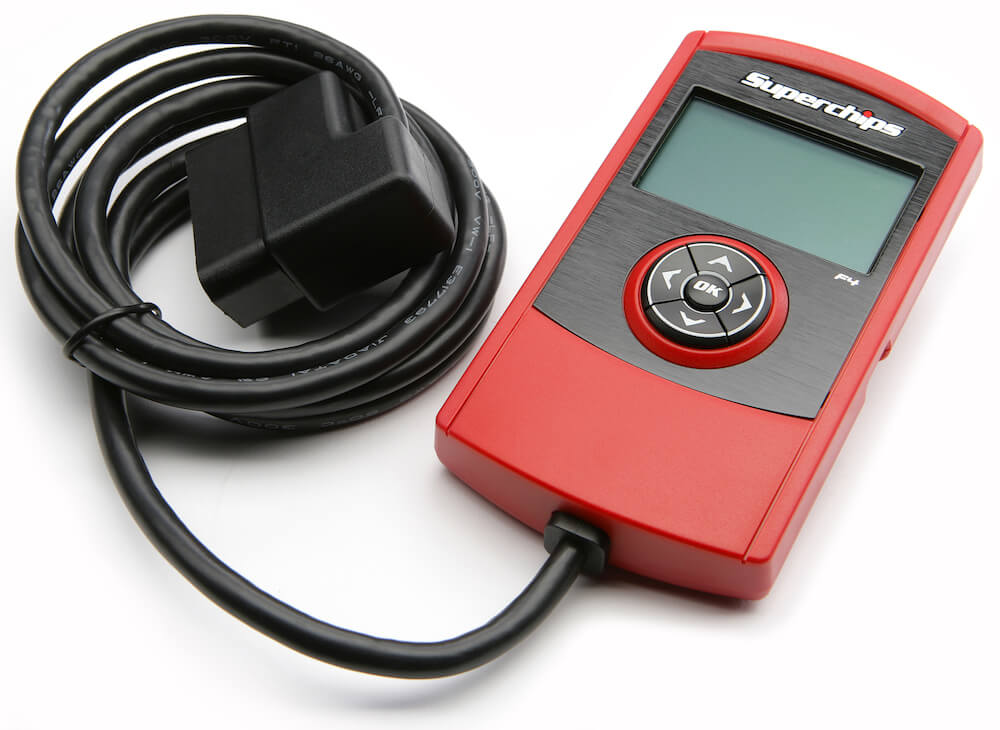 Flashpaq by Superchips puts the mojo in your machine with features that will give you the leg up off-road, as well as put a smile on your face during your daily commute. Choose from multiple power levels and a variety of user-tunable options. If you're burning gasoline, Flashpaq gives you dyno-proven power for either 89- or 91-octane, so you can choose according to your gas-card balance and need for speed. Diesel burners can choose from max-performance, towing or economy programs. Tire smoking comes standard for all makes and models.
There's no hard part in the business that will give you more power per dollar. But if you like hard parts, Flashpaq is friendly with almost every cold-air intake package, low-restriction exhaust systems and even some aftermarket throttle bodies.
Superchips Flashpaq is the number one selling programmer, period. Find out why 85-percent of their customers say they would buy from Superchips again or recommend them to a friend.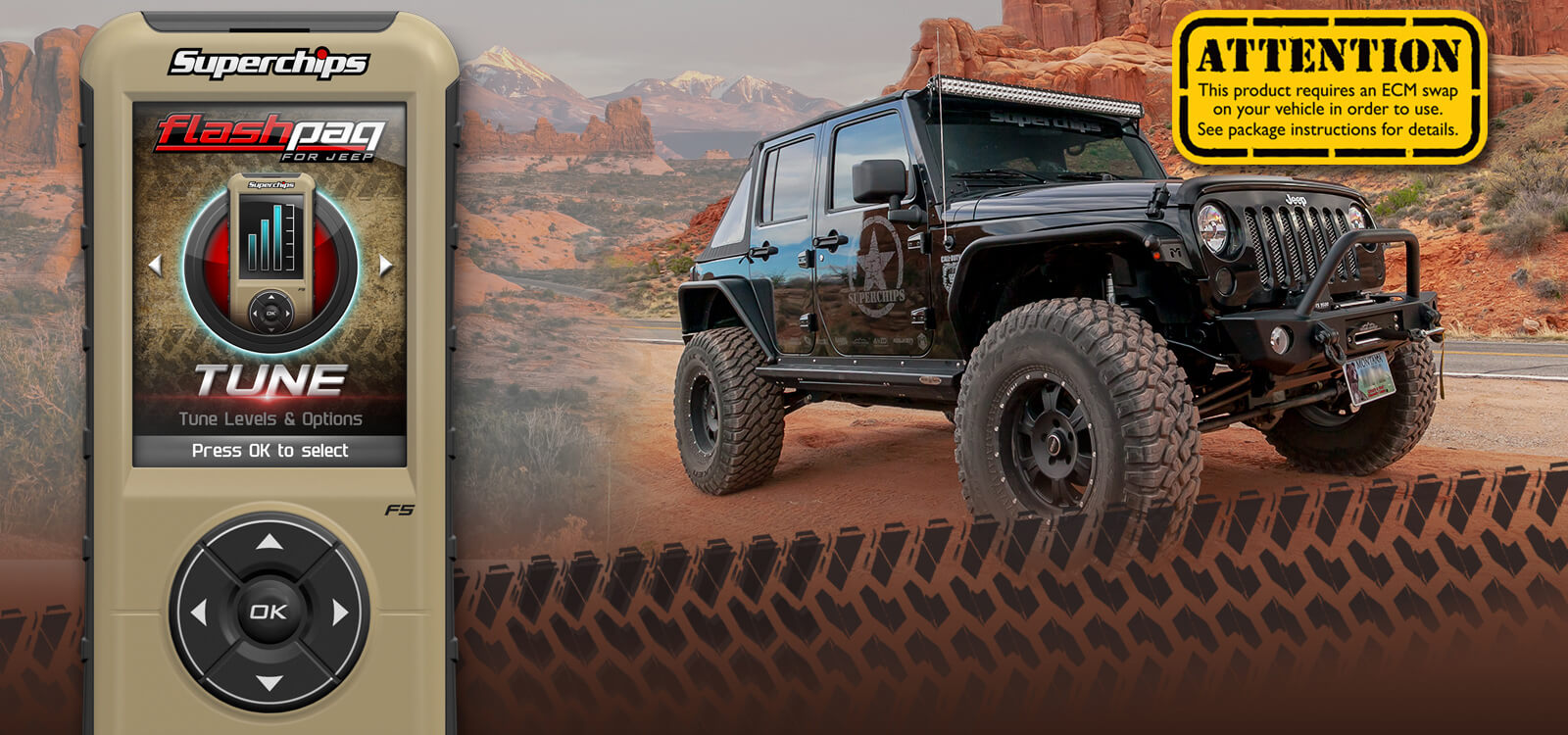 Thirty years ago, these results would have required re-jetting a carburetor, reworking the spark advance on the distributor and installing a transmission shift-improvement kit. Today, it's knowing how to read fuel, spark and shift maps, knowing exactly where to push the limits and testing, testing, testing.
When you purchase a Flashpaq programmer, you're actually purchasing all of the expertise that went into the tune, or new calibration, that's all deliver performance that makes you scream! The programmer downloads the tune to your vehicles computer, and stores the original calibration in case you ever want to go back, and were betting that you won't.

There are several key factors to creating a tune for your vehicle. First, it has to maximize power without causing you headaches. That means no broken parts caused by the increased power. One of the measurements we use in our testing is Exhaust Gas Temperature (EGT). This is especially critical in turbo diesel applications. It's easy to create really impressive power increases in these applications, but a skyrocketing EGT is going to lead to broken engine parts, no questions asked.
Now available for Chrysler, Dodge, Ford, GM, Jeep and Nissan.
NOTE: Boosting you vehicle's performance, don't forget that your engine cooling system is functioning properly. And as proper functioning requires quality parts, take a look at APDI engine cooling parts at CARiD.com. With over 3,000 parts to choose from, you'll find what will meet your expectations and needs.
NOTE: All Superchips Flashpaq tuning products for gasoline-fueled vehicles are either covered under CARB Executive Order numbers or in a pending state.
NOTE: All Superchips Flashpaq tuning products for diesel-fueled vehicles are Not legal for sale or use in California on pollution controlled motor vehicles.
Flashpaq contains multiple tunes with dyno-proven power so you can choose according to your need for speed. Tire smoking comes standard for all makes and models.
You might find it intersting: 2011 Volkswagen NILS Electric Car