Triple Dog E3 Gas Downloader By Bully Dog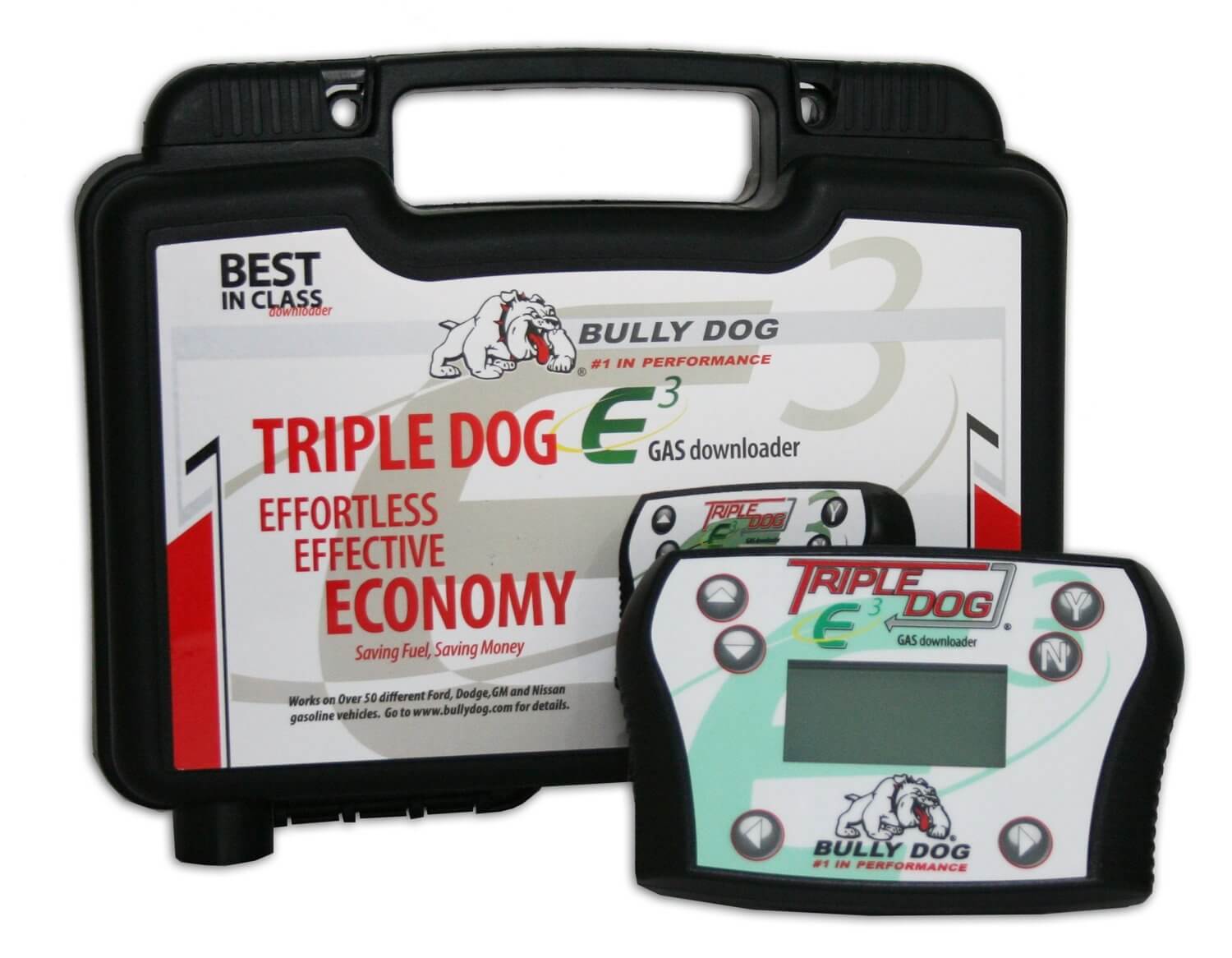 The Triple Dog E3 Gas downloader is designed to provide added performance and economy. Everything packed into this product, from the engine tuning to the speed limiter function is designed to help users achieve better fuel economy and usable performance gains. This product was also designed to accommodate a lower price point, the price has been significantly reduced from our regular Triple Dog Product line. The Triple Dog E3 carries two engine tunes to accommodate regular gasoline powered pickups and SUVs and to accommodate flex fuel vehicles running E85. Engine Tuning
Product Features:
Engine Tuning: one Economy tune and one Flex Fuel tune.
Adjust Speed limiter: This feature allows you to adjust the top speed that a vehicle is able to go, use this feature to lower a vehicles top speed and achieve fuel economy.
Calibrate Speedometer (Tire Size): Calibrate OEM speedometer to aftermarket wheels and tires. This feature may not exist for all vehicles.
Read and Erase Diagnostic Trouble Codes.
View Settings: Menu item that shows exactly how all of the features above are setup.
The Triple Dog E3 is designed to improve efciency on your gasoline powered vehicle. Bully Dog achieves this by loading more efcient engine tuning software into the vehicles computer; they even include a tune for vehicles running E85 ethanol. The result is usable increases in horsepower and improve fuel economy. Triple Dog E3 also carries some special features like: Calibrating the OEM speedometer for larger aftermarket tires and reading and erasing Diagnostic Trouble Codes. Their rigorous development and testing processes ensures a quality product that produces positive results.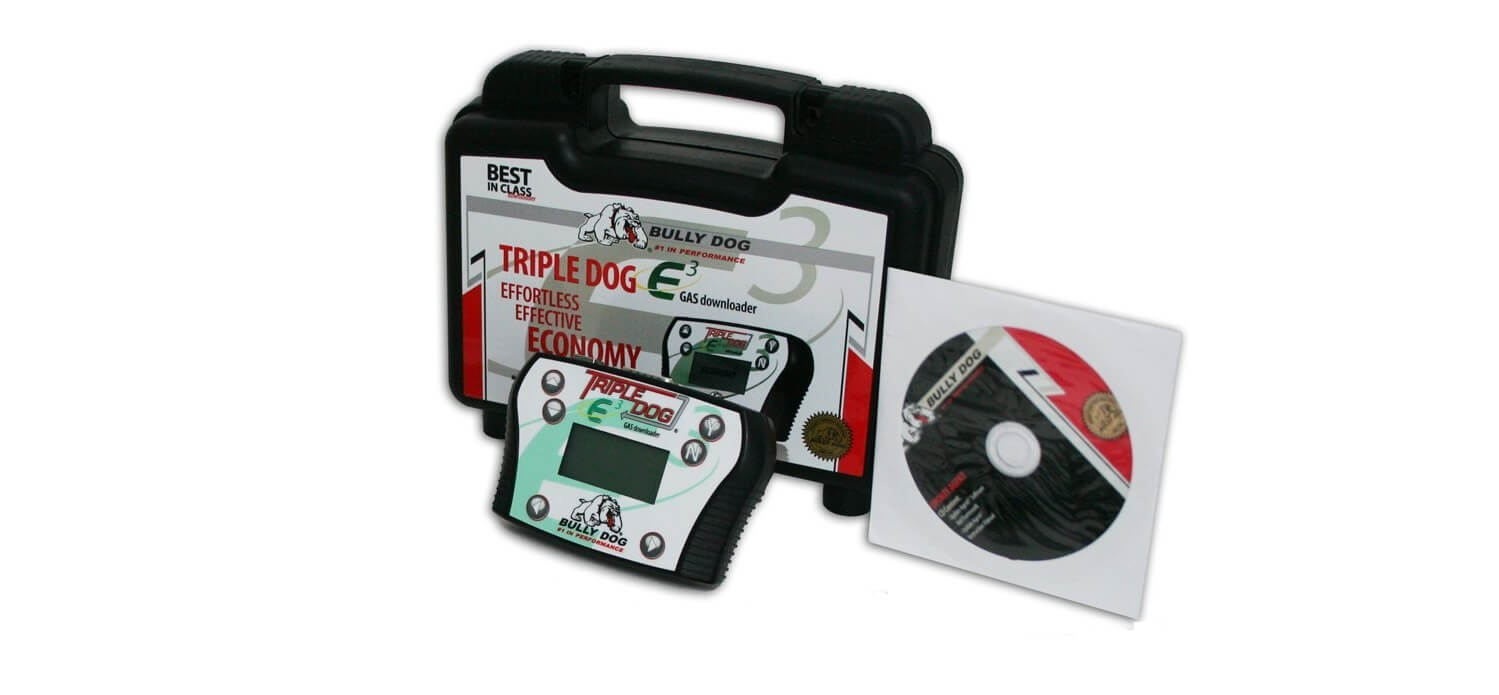 The Triple Dog E3 will display the vehicle selection screen the very frst time you plug it into an OBD ll port. When the vehicle selection screen appears simply select the vehicle make that fts your vehicle application. Once the correct vehicle is selected the Triple Dog will display the Main Menu. The Main Menu is shown and described on the next page.
Engine Tuning:
*Stock: Choosing the Stock engine tune will result in no change to engine horsepower output. Other downloader features can still be used.
*Economy: This engine tune is recommended for use with 85 or 87 octane gasoline. This tune can be used for everyday driving and towing. Dynamometer testing results have shown a 10-12hp increase in rear wheel horsepower.
*Flex Fuel: This engine tune is recommended for use with E85. This tune should only be used on Flex Fuel approved vehicles running flex fuel.